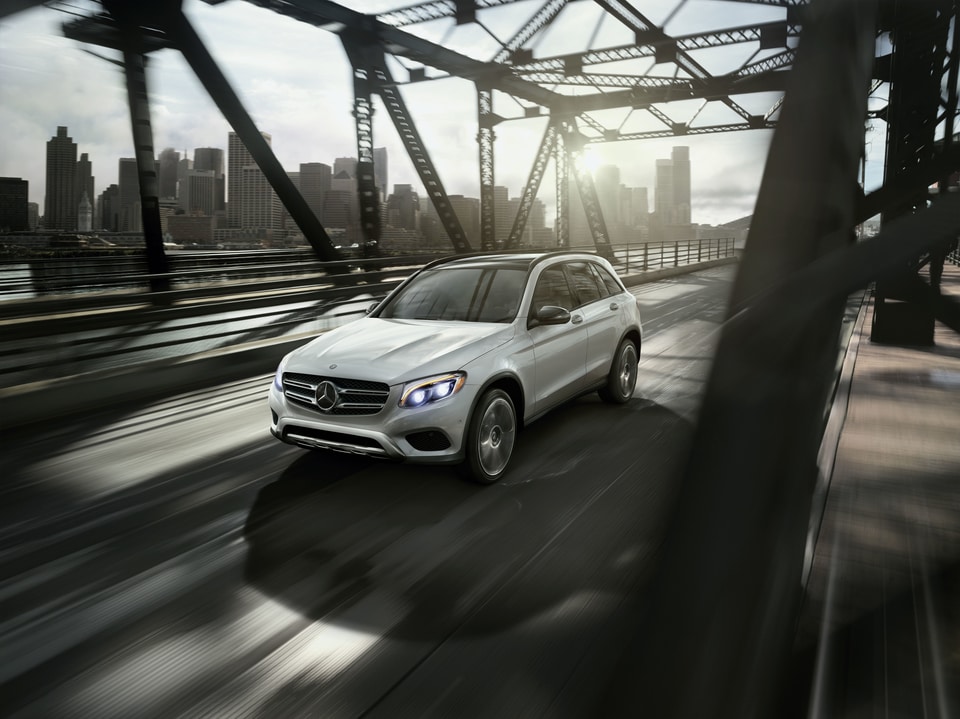 The 2018 Mercedes-Benz GLC 300 is a remarkably modern and exciting to drive midsize-luxury SUV, and it delivers on Mercedes-Benz' promise to always provide the very best for its drivers. Few other modern midsize-luxury SUV's deliver the same combination of comfort, performance, features, and safety like the Mercedes-Benz GLC 300. See for yourself why Delaware drivers in search of a midsize-luxury SUV stop looking once they find the Mercedes-Benz GLC 300.
If power and performance are what you look for in an SUV, the Mercedes-Benz GLC 300 is prepared to amaze you. With a 2.0-liter turbocharged inline-4, the engine produces 241 horsepower and 273 pound-feet. The inline-4 engine also cuts weight, allowing the Mercedes-Benz GLC 300 to out-maneuver and out-park its mid-size SUV competitors.
This Mercedes-Benz vehicle also hosts an exceptional array of safety and navigation features; mandatory in any modern SUV that wants to compete in the modern age. The Mercedes-Benz GLC 300's impressive assortment of tech gives you an intuitive co-pilot to assist in your drive, and the driver assistive technologies like Collision Prevention and Crosswind Assist are available standard.
Don't miss out on your chance to drive the 2018 Mercedes-Benz GLC 300, available for testing at i.g. Burton & Co Inc. in Milford. We also offer competitive financing rates and auto leases to assist in the process of acquiring your new favorite Mercedes-Benz model to drive. We look forward to seeing you soon.